Your partner in VAT, taxes and payroll
With over 15 years of experience, we deliver complete accounting and finance services. Whether you want assistance with VAT representation or if you need to find answers to complex tax questions, we can help you. We have services that are tailored to your business and your needs. Our teams are made up of people with different backgrounds and skills so that we can solve the challenges you want to face. Contact us, and we will find the team that looks after your interests in the best possible way. We are true to our vision: Digital solutions. Personal experiences.
VAT representation in Norway

EU VAT Services

VAT refund

HR and salary

VAT representation in Norway
VAT representation in Norway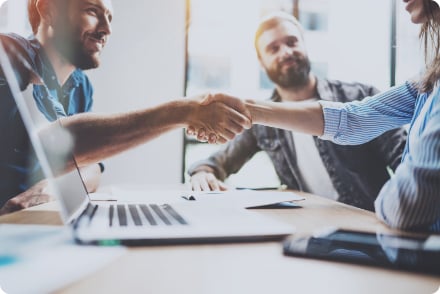 For foreign companies that provide services in Norway or who want to start a business in Norway, we provide full services in accounting, finance, payroll and much more. Our services consist of company registration, VAT representation, complete accounting and reporting, HR and payroll services, company secretary, virtual office and other administrative services.

Should you or have you started a business in Norway, we are your natural partner and deliver what you need to establish yourself here. We assist with administrative services, VAT reporting, whether it is ordinary VAT reporting or VOEC. Through operations in Norway, we are your external representative also against the Tax Administration, the Brønnøysund Register Center, the Customs and the Norwegian Food Safety Authority. With Athene on the team, your establishment in Norway is in good hands.

We assist all types of companies with establishment in Norway. If you run an e-commerce company and sell your goods to Norwegian customers, we ensure reporting and administration in Norway. We are a VAT representative for many foreign e-commerce companies, including Bring Mail Nordic AB's customers in the Norwegian market.
We also have extensive experience in assisting foreign staffing companies and construction companies with their projects in Norway. This can be an assessment of tax liability, an assessment of working time regulations or other legal and tax issues. We ensure correct reporting both in terms of accounting, payroll and reporting contract RF-1199. Everyone who performs work on construction sites, both Norwegian and foreign workers, must have an HSE card. If your employees need HSE cards, we handle this entire process and manage it.

We ensure that our customers only need one partner in Norway so that they can focus on the delivery of their project or product/service.

EU VAT Services
EU VAT Services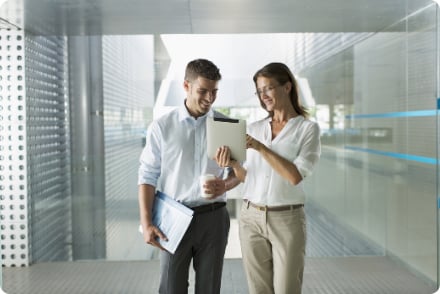 Expanding your business internationally often comes with the unexpected requirement of getting a VAT number in one or more countries. Athene Tax will handle your VAT registrations in all European countries. Are you an e-commerce business selling goods to consumers located in different countries? Are you looking to outsource part of your production abroad? We can help you to establish your entity locally with a quick, effective and cost-efficient approach. Our services consist of fiscal representation, VAT compliance, filing of ECSL and intrastats and tax consulting.
Single point of contact
One dedicated client manger is your sole point of contact for all European countries.
Local knowledge
We are supported by a network of experienced tax consultants in each European country. This allows us to deliver compliance with the latest regulations, closely following local VAT changes.

VAT refund
VAT refund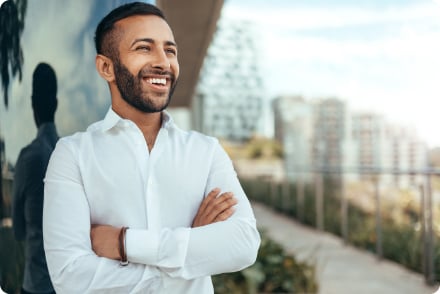 Have you acquired costs with foreign VAT that you wish to recover? We can help you to refund VAT following the local tax legislation. Entities that is established in one country, but receive supplies in another country may be able to refund the VAT charged from that transaction. The required procedure is depending on the location of establishment and transaction. For instance, the application process inside EU is different from Non-EU.


Typical expenses eligible for recovery are:
Local purchases
Passenger transportation
Trainings & seminars
Exhibitions
Travel & Entertainment (T&E) expenses

Continous changes in legislation
Rules and regulations may vary from country to country and are continuously changing. Athene Tax keeps you updated about current requirements and are submitting your refund applications according to valid legislation in each country.

Refund from T&E expenses
Vat refund from T&E is time consuming. Firstly, it requires dedicated resources. Secondly, you need to obtain detailed knowledge about local VAT legislation in each country. As a result, many companies do not utilise the opportunity to recover VAT from travel expenses. Often there are many small transactions from several different countries. However, all these small transactions add up. For this reason, Athene Tax offers you a solution that is easy, fast and affordable.

Safe refund process
Athene Tax is dedicated to make VAT refund seem safe and easy. We offer our clients a premium service where we manage the complete process, from collecting and evaluating invoices until a successful refund is completed. During the process, you receive updated about the current application status, until successful refund I granted to you.

HR and salary
HR and salary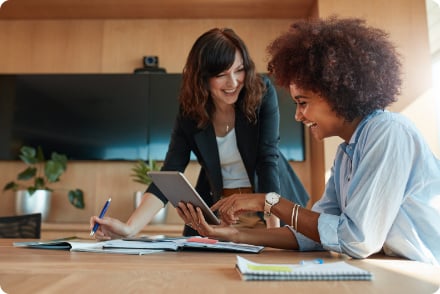 The HR and payroll area is a complex area that is still changing. Employees are normally the most important resources in the company and errors or deficiencies in the payroll cuts can have major consequences. We have many times seen that companies pay too much pension, too little pension or may have forgotten to register or withdraw some of the pension scheme. We secure the entire payroll process from receiving data to reporting.

We have both competitive hourly rates and fixed rates. Get predictability with a fixed price on salary.

By giving away your salary to us, you reduce the risk of errors, deficiencies and vulnerability in the event of illness. On a daily basis, we help large groups and small companies with most things in the payroll area. Whether you have an employee or many hundreds or thousands of employees, you can safely outsource payroll and payroll administration to us. We deliver, among other things
Receipt of salary data

Payroll driving

Control and registration of salary basis

Password-protected payslip

Payroll accounting

Employment agreements

Pension and reporting of pension

Payment of salary on time

Vacation money

Sickness benefits

Travel expenses

A-melding

Wages and reporting of foreign labor

Reporting to NAV

Wage statistics for SSB

Other HR work