A company in strong growth
Athene Group is a fast-growing company with a young and forward-looking environment. We are constantly looking for skilled and pleasant colleagues. Today we have offices in Oslo, Kristiansand, Risør, Stavanger, Stockholm and Warsaw. We have become over 80 skilled employees in recent years and the plan is to become even more! Newly graduated or experienced - we would love to hear from you!
What qualities do we value?
Our vision is to get the best out of our employees. We emphasize having a strong organizational culture characterized by a high degree of freedom combined with a high degree of responsibility and commitment. Therefore, we have highlighted some qualities that we appreciate the most:
Dedicated
You do not give up until the job is done, and done correctly. "Good enough" is not necessarily good enough for you or your team. You rather aim for "excellent" in everything you do.
Reliant

You are on time, meet deadlines and prepare for meetings. In addition, you always deliver your work according to plan!
Independent

Our team has a flat structure. We are looking for people who are able to take responsibility for their tasks, like to make their own choices and reach their goals.
Proactive
Are you a person who likes things to happen, who takes initiative and who is not afraid to take on a new challenge head on? It is usually proactive people who succeed best!
Inclusive
Are you interested in sharing knowledge with others and showing gratitude to colleagues? With us, it is important to make each other good!
Curious
Do you quickly learn new things, analyze new situations and adapt to changes? We are always looking for improvement and innovation in what we do.

Open application
OSLO
Are you our next employee?
Athene Tax is the company for you who are looking for exciting opportunities of development within foreign VAT, customs and salary. We want employees to thrive at work and get involved in the profession, their colleagues and customers. We are looking for a committed and skilled employee. Maybe you are a recent graduate or have several years of experience with VAT, customs and salary? We would very much like to hear from you, maybe you are exactly the one we are looking for.
You have:
Experience with international trade - VAT and customs

Registration of NUF in Norway
VAT reporting
Assignment reporting and personnel handling for foreign contractors / subcontractors
Experience with communication with authorities (customs, tax authorities, etc ..)
Personal characteristics:
Good communication skills

Positive attitude
Solution oriented
Good collaboration skills
Good English skills, both oral and written
Fluent in Norwegian
We can offer:
Interesting and challenging work tasks

A great social and professional environment
Flexible working hours
Good development opportunities
At Athene Tax you get challenges and you get good opportunities to develop. It is you, together with your ambitions and achievements, that sets the limits. If you have what it takes and want to start or continue your career with us, we want to hear from you. Send us an inquiry and tell us a little about yourself and why you want to work with us and attach your CV.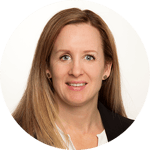 Do you have any questions?
Do not hesitate to contact our HR leader, Mette. She is happy to talk to you if you have any questions regarding the position.